Max Lucado:
"
Unnoticed? Neglected? Ignored? Not even close—to how God sees you!

If you're feeling unnoticed and under-appreciated, take a look at how God sees you as recorded in 1 Peter 2:9:

"You are a chosen people, royal priests,
a holy nation, a people for God's own
possession."

Or how about this description from Isaiah 61:10:

"He has covered me with clothes of salvation
and wrapped me with a coat of goodness,
like a bridegroom dressed for his wedding,
like a bride dressed in jewels."
When your self-esteem sags—remember what you're worth!
Remember that you were bought with a price, not with something that ruins like gold or silver, but with the precious blood of Christ, the pure and perfect lamb.

Allow God's love to change the way you look at—you!"

(Used by permission. Google image and my emphasis added)
Today's Bible verse:
Hebrews 11:1
"Now
Faith is
the substance of things hoped for, the evidence of things not seen."
Today's quote: "
What if God wants to use the strains, stains and disappointments we face to refine us – restore us – strengthen us – and to draw us to His side in the desperation?
What if God's plan is to teach us to know Him in new ways as we struggle to hear, to hope, and to heal?
What if instant healing or quick answers would rob me of greater depth?
If I always get what I hope for right away and can always see clearly, then how will my faith grow?"
Gwen Smith
from
Please Make the Pain Go Away
January 12, 2016
(Check out her post for the entire message)
www.GirlfriendsInGod.com
By JillSavage on Jan 12, 2016 05:52 am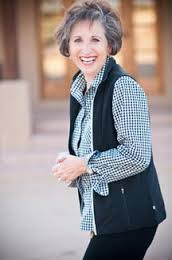 Today's post is a message of encouragement for at-home moms from Donna Otto.
Donna was a keynote speaker at our Hearts at Home conferences in the early years.
Father, I see that Your image of me is different than what mine has been.
Open my understanding as to the value I am to You, and what it is that You're planning for my life, that it will count.
As I check out the links on this post, may I be reminded of the help that's available to me to become a better person in the position I find myself in.
I ask for this in Jesus' Name, and for His glory and honor. Amen.
Through the Fire Debbie McEwen's blog post
1/31/16
(Excellent!)
7th- Sunday evening's post by
Frances Gregory Pauch-
God is Everywhere
9th- Tuesday's post by Wesley L. Duewel-
#15 The Glory of Prevailing Prayer
11th- Thursday's post by Wesley L. Duewel-
#16 Prayerlessness is Sin
13th- Saturday's post by Sharon Jaynes-
How to Revamp Your Quiet Time
A popular post:
By Lee Forbes
"Created for a purpose
That no other one can fill
To share the love of Jesus Christ
As God in you instilled..."
Some Basic Truths About Who You are
in Christ
Jill Savage
gives
us
basic
truths taken from
Ephesians 1–3
.
"They are some basic truths
about who you are in Christ that can be used to counteract Satan's lies.
This is your true ID in God's eyes!.."